Get Your Body Back After Pregnancy Just Like Jennifer Lopez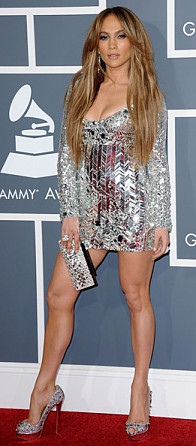 How To Get Your Body Back After Pregnancy Just Like Jennifer Lopez Did
Internationally recognized actress and singer, Jennifer Lopez has been rocking her sexyface for just about as long as she's been famous.
Although, she is already 41 and the mom of 2, J-Lo still is known for her daring fashion choices and today she is smokin' hot, wears dresses as tight as Kim Kardashian's and even higher heels.
It's reported that she lost about 40 pounds after having twins. And 10-to-20 pounds of that reported 40 pound weight loss was due to her extensive diet and exercise plan. And as a result, she is an overall bombshell today.
So, if you wonder how Jennifer lost 40 lbs. of baby fat after having twins, according to most reports this is her diet plan and the calories she eat each and every day:
1400 calories per day were divided into 4 separate mini-meals
No red meats until the goal weight of 120 pounds was reached
Diet consisted mainly of fresh fruit and raw vegetables
Protein was included at each meal
She was drinking only water
Additionally, J-Lo. worked out for 45-to-75 minutes for 4 times a week
As you can see her post-pregnancy diet plan is similar to the "How to lose 20 pounds in 3-to-4 weeks plan".
So, Jennifer's 40 pound weight loss after giving birth was due to restrictive diet and regular exercise plan.
But, the good thing is that YOU too can lose weight like Jennifer Lopez.
Although, your newborn babies and your kids always should be your top priority, still, do prioritize and set aside some time for yourself to lose weight by getting help from your husband, family members and even from your close friends to help you with childcare.
Also, you really don't have to be rich to hire caregivers to assist you with childcare.
And, there is no need in expensive celebrity trainers as you don't have to lose your excessive pounds in few weeks' right after birth. Just because it isn't your job to look your best at all times, nothing bad can happen if it takes additional month or two till you shed off those unwanted pounds.
People like Jennifer Lopez who do exercise on a regular base, have more muscular tissue structure that allows a much easier and faster fat burning compared to someone, maybe like you, who doesn't exercise regularly.
So, just because your metabolism may or may not be as effective as J-Lo's, still you can use those simple tips to raise your fat-burning metabolism even higher to lose baby fat and get your body back even after pregnancy. There are so many effective post-pregnancy weight loss plans out there, that other woman who've lost weight after giving birth share with you. You just take look at these books.
And to get an additional help in your weight loss efforts you can always reconsider using of one of those proven to work weight loss supplements.
If you are interested I can help you choose your kind of weight loss supplement!